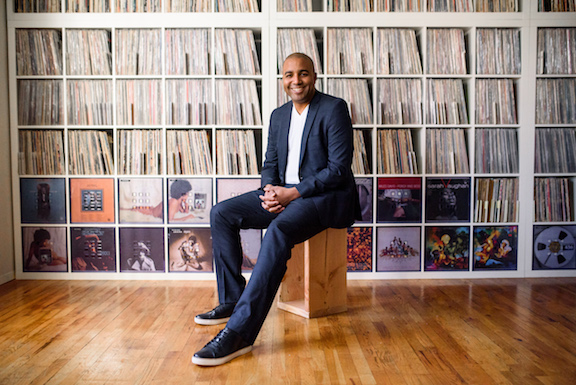 Who am I?
My name is Jon Oliver and I am a native of Cleveland Heights, Ohio. I've been DJing in NYC full-time since 2006. I founded Love Junkies in 2011 and have quickly become a go-to name because of my deep music knowledge, how easy I am to work with and my ability to read a crowd and get a party started. Building on my New York success, I'm expanding to San Francisco starting July 2018. Hire me for your event .
I've been featured in The New York Times, New York Magazine's wedding issue and Martha Stewart Weddings Magazine. In New York, I've played at top venues like The Foundry (where my company is a "vendor they love"), Gramercy Park Hotel, Liberty Warehouse, Angel Orensanz Foundation, The Lighthouse at Chelsea Piers, Harold Pratt House, and The Wythe Hotel. Other wedding venues I've worked at include Panoramic Hills in Berkeley, The Boston Public Library and Mass MoCA in MA, and venues in VT, NC, and OH.
Outside of weddings, I hosted a weekly radio show on East Village Radio from 2008-2016 and I'm one of the founding DJs of I Love Vinyl, one of NYC's most popular all-vinyl-records dance parties. Here in SF, I've played at Milk, Double Dutch, The Make Out Room, and many other spots. Further afield venues include Little Temple (Los Angeles), Spy Bar (Stockholm), and Kellele El Meeldiks Johnny Depp? (Estonia).
What type of music do I play?
This is a question that I'm asked a lot and it's an important question, but it's also important to not hire a DJ who has a singular approach. Some couples have requested that I don't play anything before 2000, other couples have requested that I don't play anything after 1990. Being able to do a great job at both means that when the guidelines are wide open, I can go wherever the crowd takes me.
But, to answer the question, I grew up in the 80's listening to hip hop cassettes and light rock radio. As my collection grew, hip hop samples led me to collecting soul and funk records and that spread to jazz, pop, rock, folk, funk, disco, reggae and Latin. I love incorporating any and all of those elements when it fits what a couple is looking for.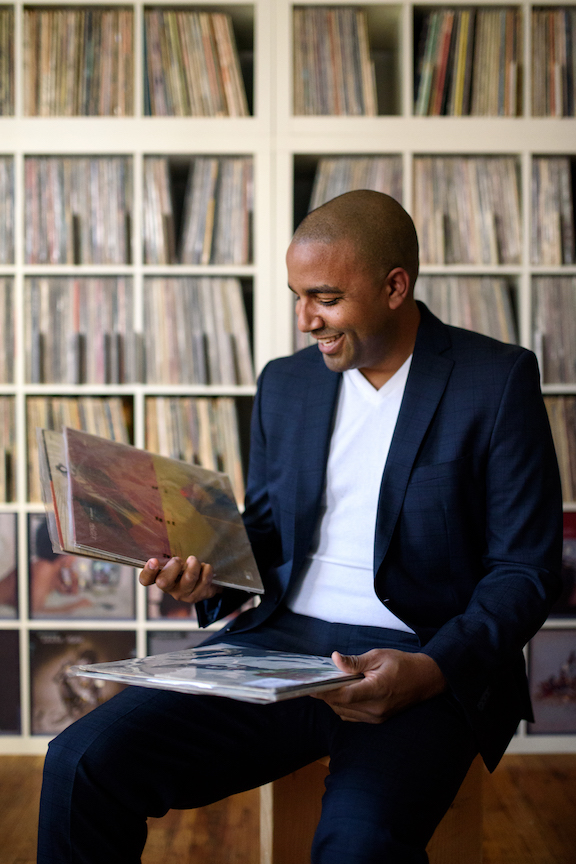 Why choose me?
I take this work seriously and prioritize you. I spend hours listening to your goals and wants, the vibe you're going for, and getting your style. I ask questions you hadn't even thought of, and have a custom-built spreadsheet that will make sure that not only will your wedding not be cookie cutter, but that your tastes and needs will be fully captured before the wedding. If you have a strong idea of what you want: great, I'll deliver that. If you're still in the planning stage and don't have a vision completely worked out, I can ask you guiding questions that will help define your vision.
Then, at your wedding, I execute your vision. I bring my expertise and skill with sound and a streamlined setup (no laser shows or funny lighting). I work with the other vendors and the venue, and I make sure that every detail is in place. Most importantly, I read the crowd to deliver an unforgettable dance party that will leave your guests raving. The day is about you, so unless you ask for particular announcements I don't get on the mic. I problem-solve quickly and efficiently if there are unforeseen circumstances, letting you enjoy your day and the celebration. My calm demeanor and flexible attitude mean that not only do your guests have a great time, but I can help you navigate any last minute stressors.
What is it like to work with me?
Before, during, and after your wedding, I remain a consummate professional. That means being exceptionally timely (early) and organized, answering your questions without delay, being courteous, accommodating, and reliable, and making the process of wedding planning easier and more enjoyable. My personalized approach includes buying music so that I can perform to your needs, and for some couples who are less sure of what they want, opening my home studio to listen to music together or working on collaborative Spotify playlists.
Will I play a wedding that's outside of SF proper or the East Bay?
Absolutely. I can be anywhere you need me to be.